Electro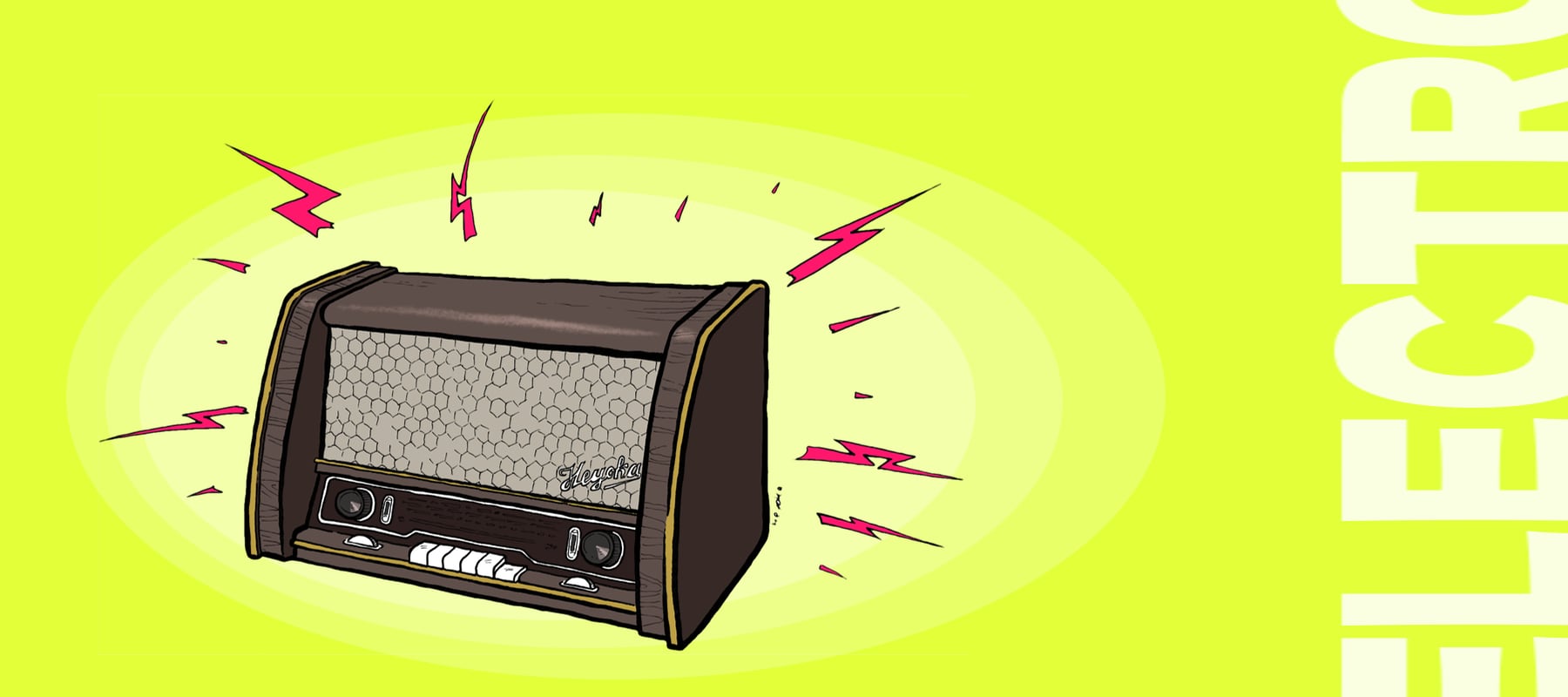 Thirty years ago, on 30 April 1993, the Mayday rave was staged in my home town for the first time – it came to stay and still attracts thousands of friends of Techno music year by year (which I was surprised to read).
Ten years later, my brother got some little wannabe-DJ software that let you assemble your own Techno tracks. The spectrum of what you could get out of it, though, was rather limited and made us feel like painters confined to a palette of, say, yellowish colours. We were already relinquishing our lofty musical aspirations – when, happily, we discovered that you could import and modify your own sound and noise samples!
This was where the real fun started, especially when my brother had the idea to sift through his many PC games for sound files of all kinds – shouts, animal voices, whirling helicopter rotors, crackling flames and whatnot. We now managed to push the narrow limits of the software a good deal and I could even create something that was more like the kind of electronic music that I preferred, that is: something resembling EBM. And you know what? – It's still there. My brother's kept the old MP3 so that I can now present to my readers the first and only thing I ever created that might – with some leniency – be labelled a musical work.
😬